Mechanical and plant engineering
LVDT sensors and sensors from Messotron are used to measure variables such as position, movement, distance, vibration, strain, inclination, material thickness and layer thickness. Applications in the field of mechanical and plant engineering are, for example: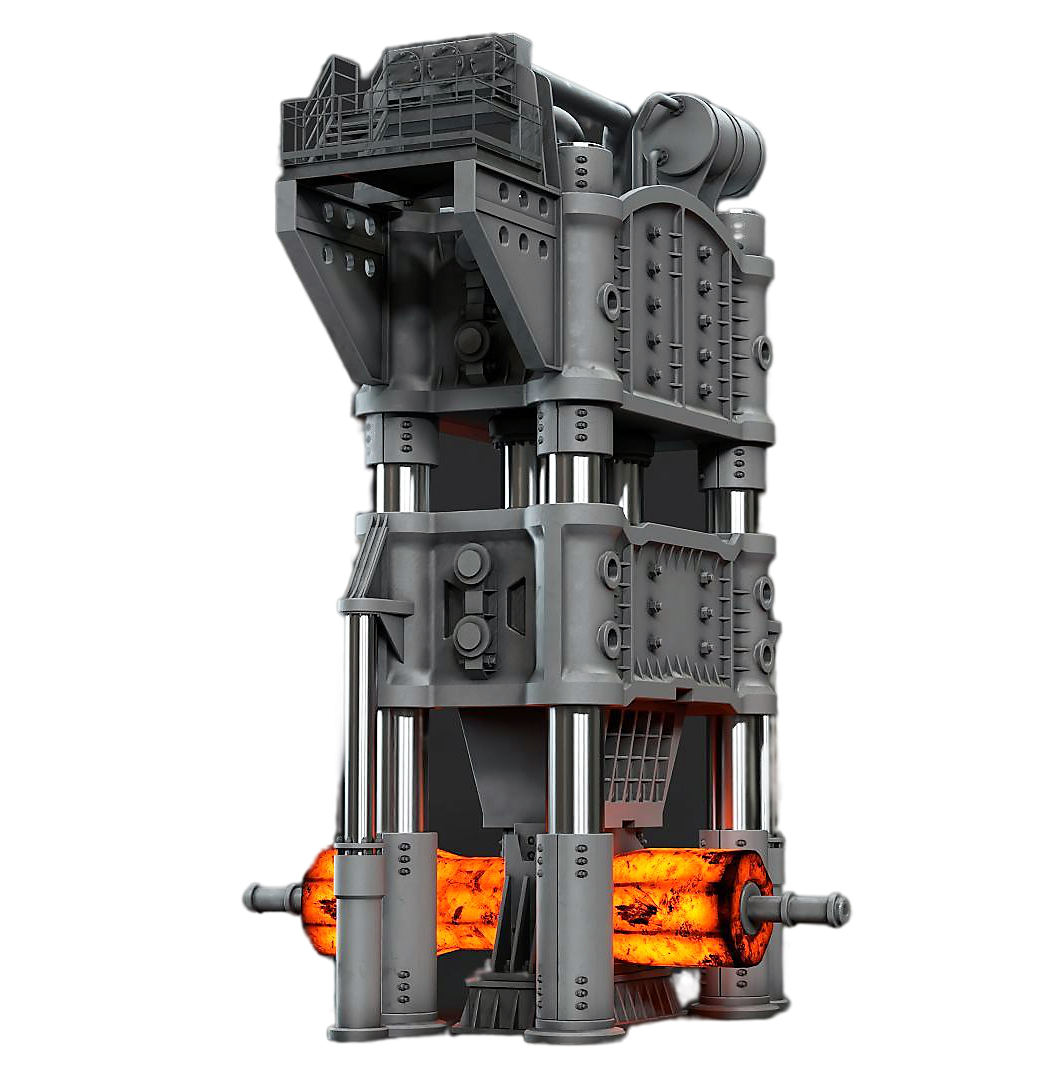 Pressing / forming technology
In the manufacturing processes of non-cutting shaping or forming technology, the shape of the component is changed or processed by a press. A distinction is made between the various processes and technologies in cold and semi-hot forming and hot forming. Among other things, forming processes such as tapering, extrusion, stretching, drop forging, upsetting, open-die forging, punching or deburring are carried out.

MESSOTRON LVDT sensors are used in heavy machines to measure the punch or tool position and must perform reliably at elevated temperatures in a harsh temperature environment. For this purpose, there are variants for the increased temperature range up to 180°C as standard and above that as a special design.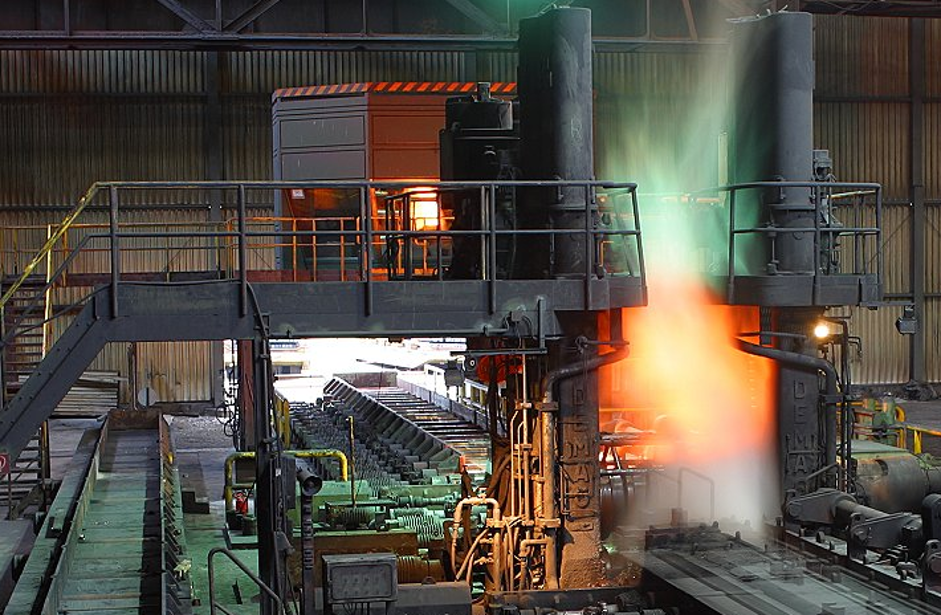 Steel production / rolling mill
In the production of steel profiles and sheet metal, the continuous casting process is used to produce so-called slabs, which are then processed further in the hot strip mill and, if necessary, in a cold rolling mill. In this process, the still red-hot steel and later the hot slabs, as well as the cooled sheet metal strip, run through a large number of rollers that produce the forming on the steel.

In such a rolling mill, a large number of sensors are used to control and regulate the roller distances in all areas of hot and cold forming. The high ambient temperatures, the partly process-related vibration, as well as the considerable cable lengths of the signal to be transmitted make this application a challenge.

Inductive LVDT and eddy current sensors with an increased temperature range and external electronics are used here. If required, these can also be designed with temperature monitoring so that the operating status of the sensors can be permanently monitored.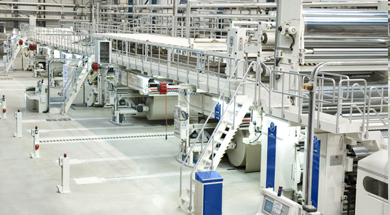 Paper & corrugated board production
In the rolling mill of a paper mill or corrugated board manufacturer, the paper webs pass through a large number of rolling stages. The distances and forces that occur must be monitored and controlled very precisely, otherwise the paper webs or the gluing process can suffer.

For this purpose, MESSOTRON offers the highly accurate NMH eddy current sensor Proximity sensor in combination with the external MNHµCON eddy current converter. This converter, which is controlled by a microprocessor, combines the highest measurement accuracy with the convenience of parameterisation via software using the XXX interface.

This allows the measurement chain to be adjusted to different target materials and also includes linearity optimisation and active temperature compensation. Thus, the MNH eddy current sensor Proximity sensors can be used with an increased measuring range (at least 150%) and improved accuracy compared to a conventional converter.