Structural Monitoring is the short-term or continuous metrological monitoring of building structures. The necessity of monitoring results from the increasing age of structures, as well as the increasing requirements due to load and during design.

Another area is the geodetic monitoring of structures during a construction project, e.g. dams, large excavation pits or tunnel construction projects. The aim of this monitoring is to detect or prevent dangerous settlements or cracks at an early stage.

Structural Monitoring can therefore be used for a wide range of building structures:
Historical buildings
Dams
Retaining walls
Tunnels / Ditches
Railroad lines
Overpasses
Bridges
Halls
Roof structures
Building pits
Crack and gap monitoring
MESSOTRON offers both classic inductive LVDT/LVIT sensors and state-of-the-art integrated strain gauge elastomer sensors for monitoring gaps, cracks and expansion joints to detect movements and settlements. These are ideally suited to perform precise and reliable measurements, both temporarily and permanently, even in the most difficult environmental conditions.

The elastomer sensors of the ES series are strain gauge sensors injected in the silicon elastomer with integrated evaluation electronics, which achieve excellent results in the field thanks to their very robust design and active temperature compensation.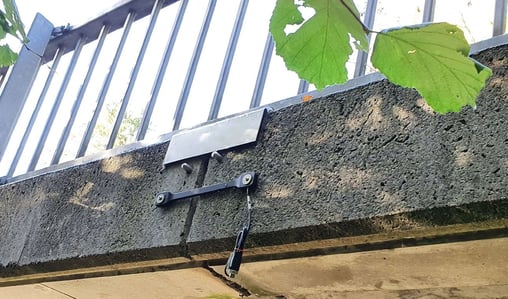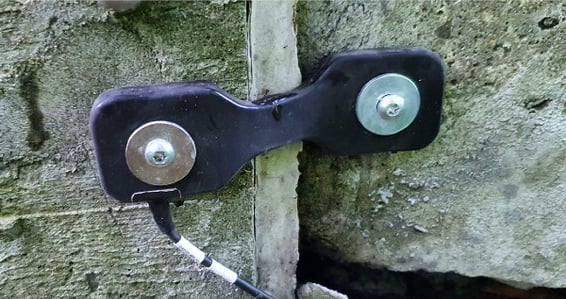 Crack monitoring using ES series elastomer sensor on bridge structure
The special advantages of the ES elastomer sensors are the extremely simple installation and handling even in harsh environments and the direct connection without further Measuring amplifier:
Compact solution with fully integrated evaluation unit.
No transmitter necessary, direct output signal in 4...20mA / 0...10V
Resolution with smallest version with nominal range 5mm up to 1µm
Outdoor use with up to 20 years under solar radiation
Simple, fast and therefore cost-effective mounting by means of glue, screws or magnets
Versatile for measuring cracks, joints, misalignment, strain, etc.
High IP protection, resistant to weather, exhaust gases, oil and chemicals
High quality integrated temperature compensation from -40...+85°C
Measurement of deflection under load (bridges / supporting structures)
For measuring the deflection of load-bearing structures such as bridges and ceilings and roof structures under load, inductive sensors or strain gages (DMS) are mostly used. While inductive sensors usually measure deflection perpendicular to the structure, i.e., absolute settlement, strain gages record strain at the surface of the structure. Both methods require considerable installation effort and expertise in installing and evaluating the measurements. Problems can arise, for example, in the relatively complex, professional installation of strain gages, or in the elimination of temperature effects during long-term measurements with inductive sensors.

The fully integrated strain gauge elastomer sensors of the ES series can also be used in this application. They are extremely easy to attach to almost any structure using screws, adhesives or two magnets. Installation takes hardly 5-10 minutes including zero point adjustment and can be performed by trained personnel without prior knowledge.

Furthermore, the ES elastomer sensors always measure in one direction only without being influenced by any transverse or shear stresses that may occur, which leads to clearly interpretable measurement results. This can be particularly important if the stresses of the structure are not clearly predictable and are multidimensional. In addition, the sensors are extremely robust and resistant to water, dirt, oil, chemicals and exhaust gases due to their silicon elastomer and are absolutely temperature-stable over the range of -40 to +85°C.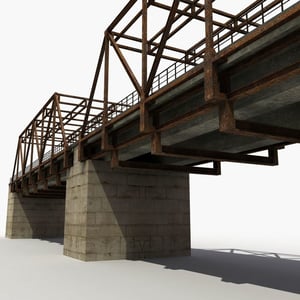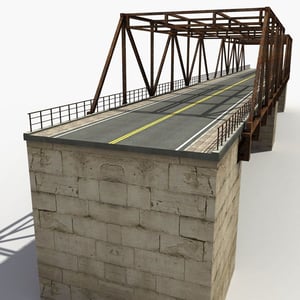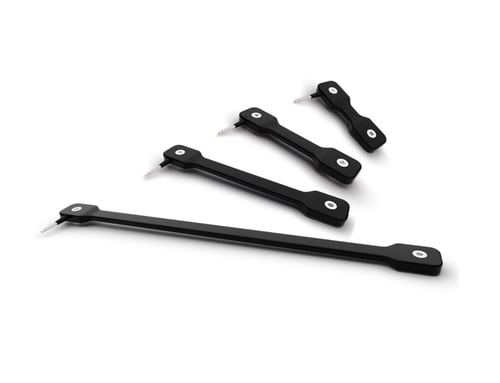 Vibration monitoring
For vibration monitoring, MESSOTRON offers both electrodynamic sensors based on geophones and a wide range of piezo accelerometers and measurement electronics for measurements in the range 1 to 1000Hz. While the electrodynamic geophone sensors of the LS series generate a voltage signal proportional to the vibration velocity, the piezo sensors modulate a significantly weaker signal onto the so-called IEPE/IPC phantom power supply. The different design results in various advantages and disadvantages with regard to signal strength, frequency response and possible applications.

With regard to the evaluation electronics, various amplifier modules are available for snap-in rail mounting, for installation in a rack or in a field housing. Numerous options are available, from simple signal amplification and filtration, to monitoring of the vibration level or vibration energy in the form of a vibration monitor, to complete vibration or frequency analysis using FFT. Transmitters are also available for single or multiple integration, allowing the input signal to be converted into vibration velocity or displacement.

Do you need more information?
To get more information about additional sensor applications for power generation, feel free to contact us.