Testing / maintenance of sensors
Sensors or entire measuring chains must be checked, calibrated, repaired or even replaced at the appropriate time. With older systems, the problem often arises that the original manufacturers do not offer these services or have even disappeared from the market altogether.
MESSOTRON offers you a comprehensive service for testing and evaluating sensors, electronics and measuring chains, both through mobile service on site at your plant and through the in-house laboratory. The tests can include the following:
Disassembly/removal
Visual inspection
General function test
Linearity measurement
Shock and vibration testing
Temperature test -40 to +200°C
Vibration test of accelerometers (piezo)
Vibration test of velocity transducers (electrodynamic)
Measurement chain check by means of frequency generator / Simulator
If the inspection shows that a device can no longer be used, we will endeavour to procure an identical or equivalent replacement device from the market as part of our spare parts service.

If not otherwise possible, we also offer you the re-development of the unit or the development of a special solution for replacement. Benefit from our expertise and years of experience.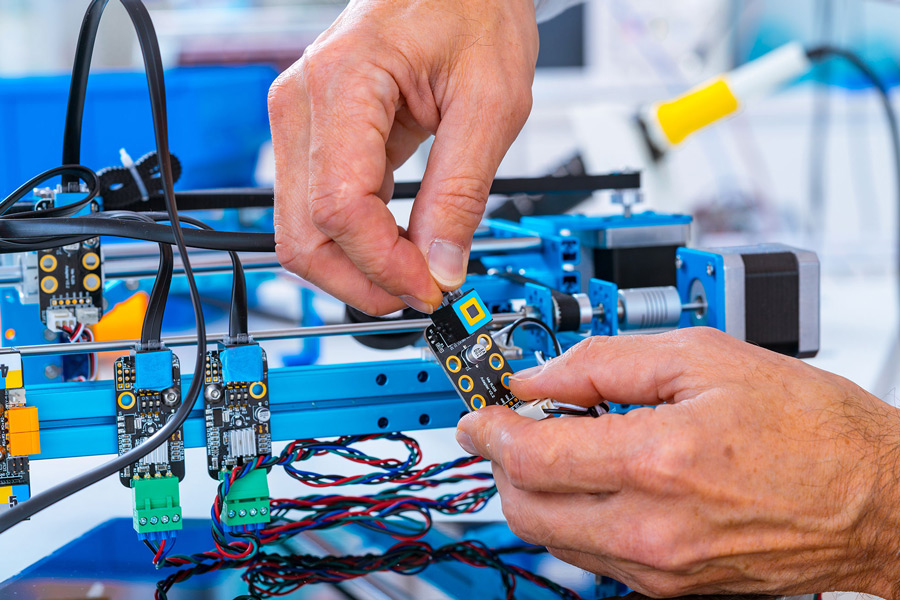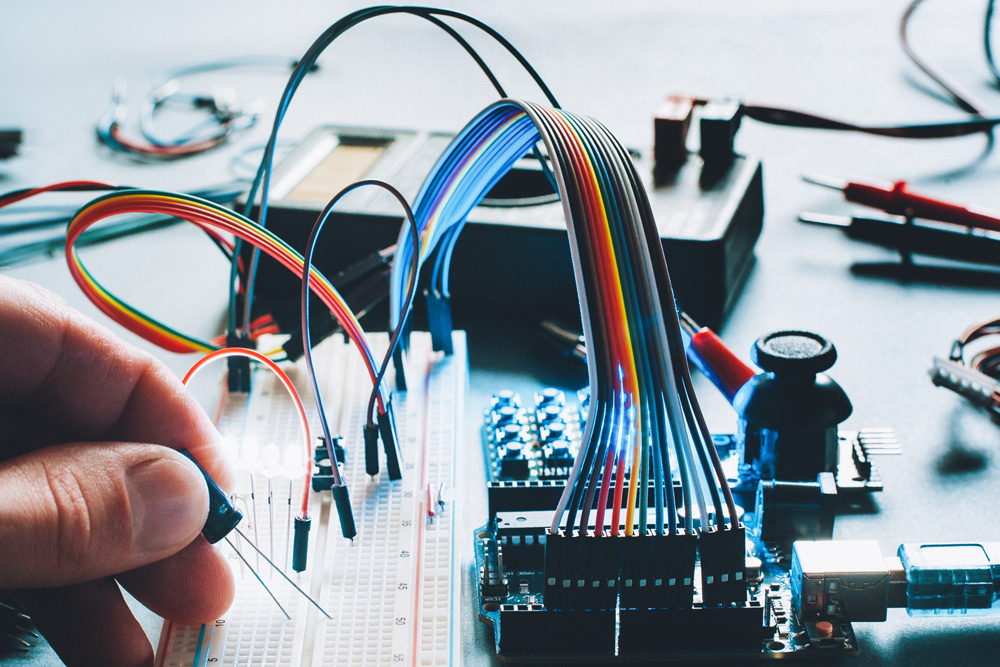 Testing of electronic circuits in the test laboratory
Development of electronic circuits
Do you need more information?
For more information about additional sensor applications for power generation, please contact us.